Invigorate the technical team with knowledge, comradery and passion for everything cooking.
CBCI created one full-day training course for half of the technical team. It focused on targeted areas that would most benefit the technical team. The company owner approved the curriculum, ensuring it met his objectives aligned with company values and customer needs.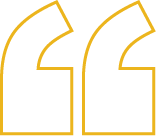 You don't have to cook fancy or complicated masterpieces.
A team of eight product developers completed the course, motivated and driven by the CBCI team's passion and knowledge. Ultimately, this allowed the technical team to dive deeper into creating consumer products that were craveable and operationally feasible.