Train complete sales staff on company's vast product line.
CBCI conducted a three-day training for the sales staff. This included pre-work each team member had to complete in order to participate in the training course. The sales team received academic textbook training of key topics, and they worked in the kitchen with a team of chefs, doing hands-on training for 80% of the time. With the chefs' guidance to assure they were executing techniques correctly, the sales team worked with their own products. The last day they gathered, prepared their final pitch of new product applications, and presented it to a team of chef judges. The applications were evaluated and given awards for creativity and execution.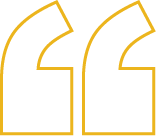 You don't have to cook fancy or complicated masterpieces.
The sales team developed a deep understanding of their vast product line and of their competitors. They worked hands-on with their products to get familiar with the quality, taste, and operational challenges as well as with the opportunities. Overall, the team left excited to get back out into the market and sell with their newfound knowledge.