An international seed company needed to build awareness around a new seed that could be used for a highly functional cooking oil.  They struggled gaining excitement or even recognition for the new cooking oil.
CBCI created on-trend applications for frying and sauteing, salad dressings, aioli, mayonnaise, gravy, sauces, COP, and side dishes all with a basic cooking oil.
Upon approval from the client, CBCI developed the recipes and began executing the recipes at trade shows for attendees to sample.
All the recipes CBCI developed are featured on the company's website as well.
CBCI serves as marketing and sales support, while presenting their product in an exciting way at trade shows ranging from farm- and agriculture-based to the most prestigious culinary gatherings.
Each menu is designed specifically for the event and its attendees.
Our food selections have generated lines of attendees at the booth, which creates a perfect opportunity for sales team members to engage in conversations based on the product.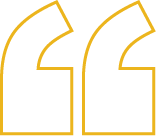 You don't have to cook fancy or complicated masterpieces.
Several years later, CBCI is still cooking at trade shows with this client. In support of the services CBCI provides, the client built a custom cooking booth featuring burners, refrigerators, and a sink. CBCI has also given live stage cooking demos at various fairs and trade shows around the country. We are always creating new recipe concepts that are cutting edge on the trends and apply to the show and attendees present. These efforts created excitement the company previously struggled to achieve.