Celebrate Black History Month with Breakfast at a Local Black Owned Restaurant
You know the saying, "breakfast is the most important meal of the day," well of course it is. But, if you're a late riser, brunch is equally important! Breakfast holds a special place in all our hearts especially when you mix in comfort food. Now that indoor dining is an option again check out this list from CBCI of chefs of black-owned restaurants with the best southern breakfast.
Batter & Berries
With menu items like praline pecan French toast and jambalaya omelet, this is an experience for all food lovers. Founded by Dr. Tanya & Craig Richardson, they provide a unique experience with delicious food. Check out Batter & Berries website here.
Chicago's Home of Chicken & Waffles
Chicken and Waffles has quickly become a classic among popular breakfast options. This being one of the original locations in Chicago offering this combo, they have also added a twist to this classic by offering catfish and waffles. Add that with a side of grits and eggs to a perfect breakfast. Click here for their menu.
Luella's Southern Kitchen
Brunch at Luella's is a full experience. Our favorite option on the menu has to be the biscuits and gravy. These homemade biscuits with andouille sausage and tasso gravy are delicious. We also love their New Orleans barbecue shrimp with house-milled cream cheese grits. Check out their menu here.
Ina Mae Tavern
If you're looking for an exotic breakfast option, look no further than Ina Mae Tavern. Try out their Grand Slam Breakfast with your choice of eggs and grits accompanied with either gator sausage or crawfish. Click here for their menu.
The Delta Chicago
The Delta restaurant is an ode to the Mississippi Delta region full of rich and complex food. This area is known as a melting pot of African, Mexican, Chinese, and Italian cooking styles. Owner Eldridge Williams highlights the Mississippi Red Hot tamales made with beef brisket. They also have a vegan option of Red Hots made with wild mushrooms. Other more traditional breakfast options on the menu are chicken and waffles, shrimp and grits, and biscuits and gravy. Don't forget to try their Peach Horchata. See full menu here.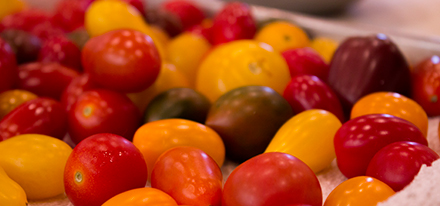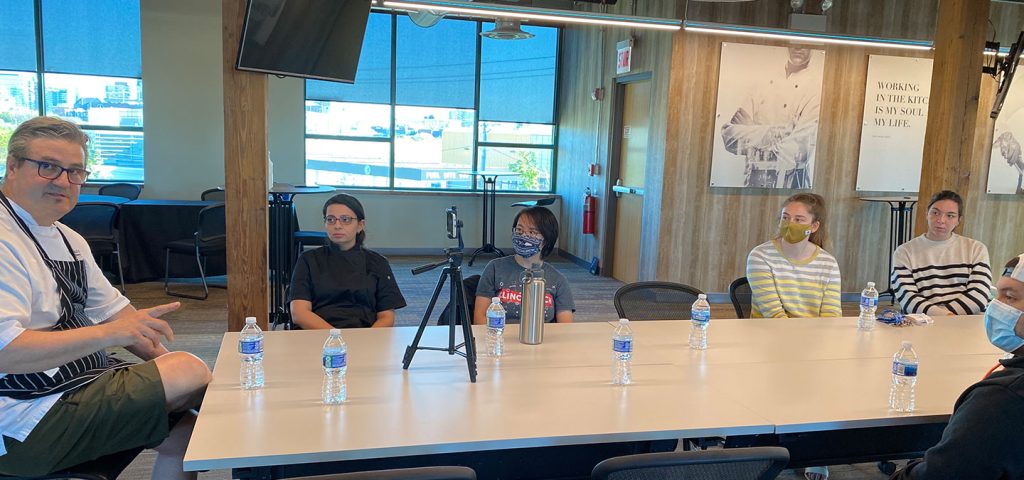 Experience the difference
If you are interested in taking your menu, culinary offerings, or your team's capabilities to the next level, the elite team here at The Charlie Baggs Culinary Institute is ready to help. Don't just be a part of the food industry, start leading it.