Chicago Valentine's Day Ideas From CBCI
This Valentine's Day treat yourself and your partner to a special and safe date night. Finding things to do is a little tricky this year, so CBCI has put together a list to help inspire and guide you. Being in Chicago, there are plenty of things to do, so do not despair. This could be your most memorable Valentine's Day yet!
Dining
One of the most romantic ways to celebrate V-day is an unforgettable dinner for two. Whether you decide on dining on a patio, reserved indoor eating, or take out, here is a list of our top recommendations.
Outdoor:
Pizzeria Portofino. This romantic spot on the river serves heart-shaped pizzas, all the pasta you could dream of in addition to a variety of trendy drinks.
Beatrix Fulton Market. Not only does Beatrix have amazing food and drinks, this particular location has individual houses for guests to cozy up in and enjoy a safe meal.
Mon Ami Gabi: This French Bistro is one of our favorites. In addition to being our neighbors in The Belden Stratford this amazing restaurant is incredibly romantic.
Indoor:
Cafe Ba-BaReeba. This authentic Spanish Tapas restaurant is a delight in Lincoln Park. If you're wanting to try something new take your Valentine's Day to Spain.
The Gage. This is one of our favorite restaurants on Michigan Avenue. Check out their Valentine's Day dinner prix fixe.
Frontera Grill. Try out Chef Rick Bayless's take on Mexican food in River North. It's a go-to restaurant in Chicago.
Desserts
We can't forget about desserts on Valentine's Day. There's no better time to indulge with your partner. Two of our go-to dessert shops are Vanille Patisserie and Firecakes Donuts. They're both running Valentine's Day promotions so order ahead! Also try out Vanille Patisserie's new CBD macarons.
Virtual Dates
If you're looking for fun indoor activities look no further. Try a virtual cooking class with The Chopping Block. After signing up you'll either get a shopping list or be sent the ingredients beforehand, and then you'll be able to learn a new cooking skill to share with your partner. Another option is a virtual wine tasting class with Uvae Wine Bar. Once you reserve your place you will receive half bottles of wine in advance then be able to try and learn about them during the event.
Movie Night In
If you and your partner are planning a movie night in spend it with a heart-shaped deep dish pizza from Lou Malnati's. This is Chef Charlie's personal favorite Pizzeria in Chicago, and now they are serving gluten-free deep-dish pizza!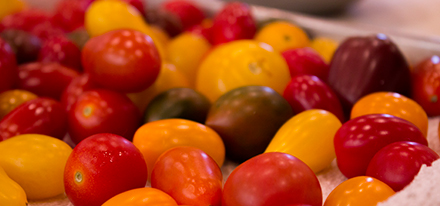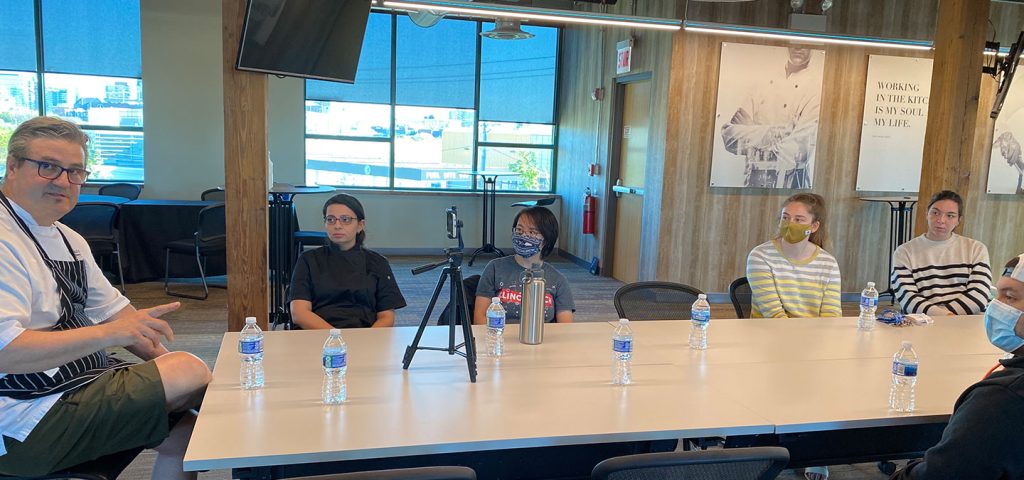 Experience the difference
If you are interested in taking your menu, culinary offerings, or your team's capabilities to the next level, the elite team here at The Charlie Baggs Culinary Institute is ready to help. Don't just be a part of the food industry, start leading it.