Tasty Super Bowl Party Snacks
Yes, it's that time of year. Whether your team made it or not Super Bowl parties are always a blast. Getting together to watch the game, commercial advertisements, and of course, the halftime show, everyone can enjoy it. Keep reading to find out CBCI's favorite tasty Super Bowl party snacks.
Air Fried Wings
Air fryers are the new wave for home cooks. This easy and healthy appliance to fry and cook is an amazing new option. They leave wings crispy without the extra fat. Check out this recipe for air fried wings. We also linked here recipes for wing sauces.
Guacamole & Chips
Guacamole and chips are the perfect finger food for guests to enjoy. With this recipe, you'll have guests standing around the snack table for the whole game. You can make this recipe smooth or chunky depending on your preference. Click here for an easy-to-follow recipe.
Candied Bacon Strips
Candied bacon strips are a favorite of CBCI chefs. They can be made ahead of the big game, and they are a perfect snack to walk around with. Follow the recipe below for this treat.
Shopping List:
Thick cut bacon
Maple syrup
Brown sugar
Directions:
Line a baking sheet with aluminum foil and top with a wire rack.
Line your thick-cut bacon on a wire rack, brush with maple syrup, and top with a dusting of light brown sugar.
Place in a 350 degree F oven for 10 minutes. After that remove the bacon and flip each slice. Coat the other side with maple syrup and brown sugar.
Return to the oven and flip every 5 minutes until you have a nice reddish mahogany color and they are flexible. Let cool completely for 30 minutes.
Pretzels & Cheese
Pretzels and cheese are a great snack for the big game. This is an easy one for the host because you can purchase already made pretzels and warm them up in time for the game. Our trick here at CBCI is adding Mustketch to the cheese dipping sauce. Click here for the sauce recipe.
Churros
We can't forget about desserts of course. Churros make an excellent addition to the snack table. This pastry covered in sugar is a game changer- plus dipping sauce to satisfy any sweet tooth. Check out this churros recipe to finish up your snack table.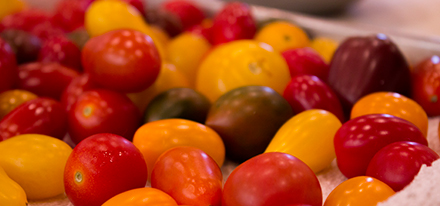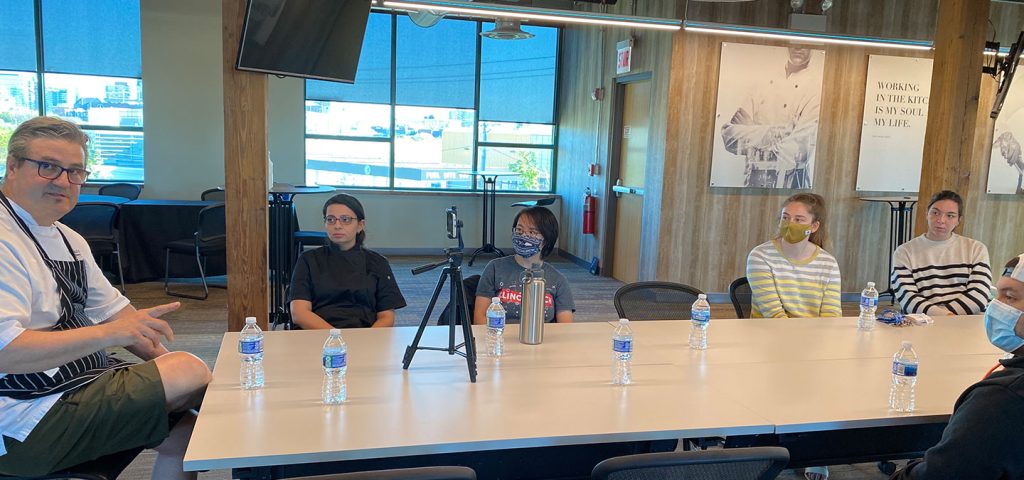 Experience the difference
If you are interested in taking your menu, culinary offerings, or your team's capabilities to the next level, the elite team here at The Charlie Baggs Culinary Institute is ready to help. Don't just be a part of the food industry, start leading it.